Backpacking
Dreams Are Made of This…Tobermory Glory, Bruce Peninsula National Park and Lion's head beach and trails
By |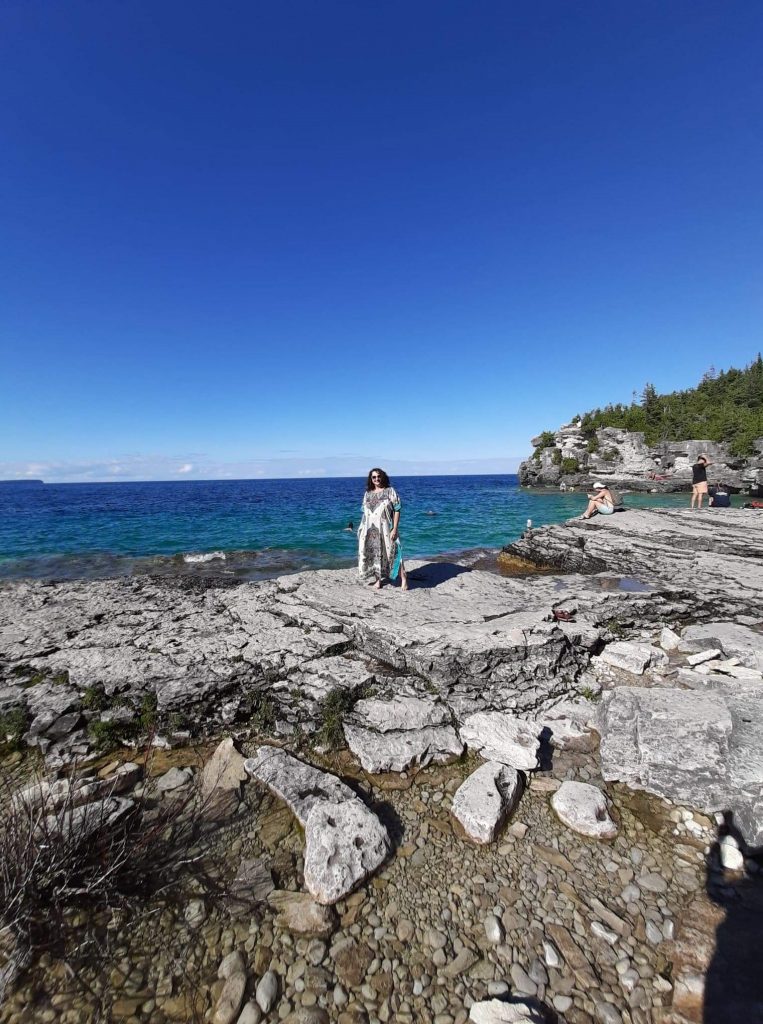 A few sprinkles of rain were felt while we setup our tent and tarps at Tamarack campsite with our friends. Next, a meandering trail and dock lead us around picturesque Cypress lake through a shady forest. This is Bruce Peninsula National Park. Cypress lake also beckons, but we are anxious to reach the turquoise waters and glacially carved rocks at Georgian Bay of Lake Huron. With every step, the sun reveals itself more and more.
It is the last weekend of August. The summer breeze has drawn the curtains of dark rain clouds back and sunlit the stage. The waters at Tobermory are traditionally chilly but irresistible. My friends, Alexis and daughter Gia take turns wearing a wet suit, and I opt for two rash guard shirts on top of my bathing suit. Neoprene being the ideal, the double rash guards, (think bicycle shirt/short material, or surfer tops), were a close second to prolonging our swim. Mark braves the waters in shorts and Kathleen photographs us from above. Water shoes when entering the water help navigate the multitude of rocks.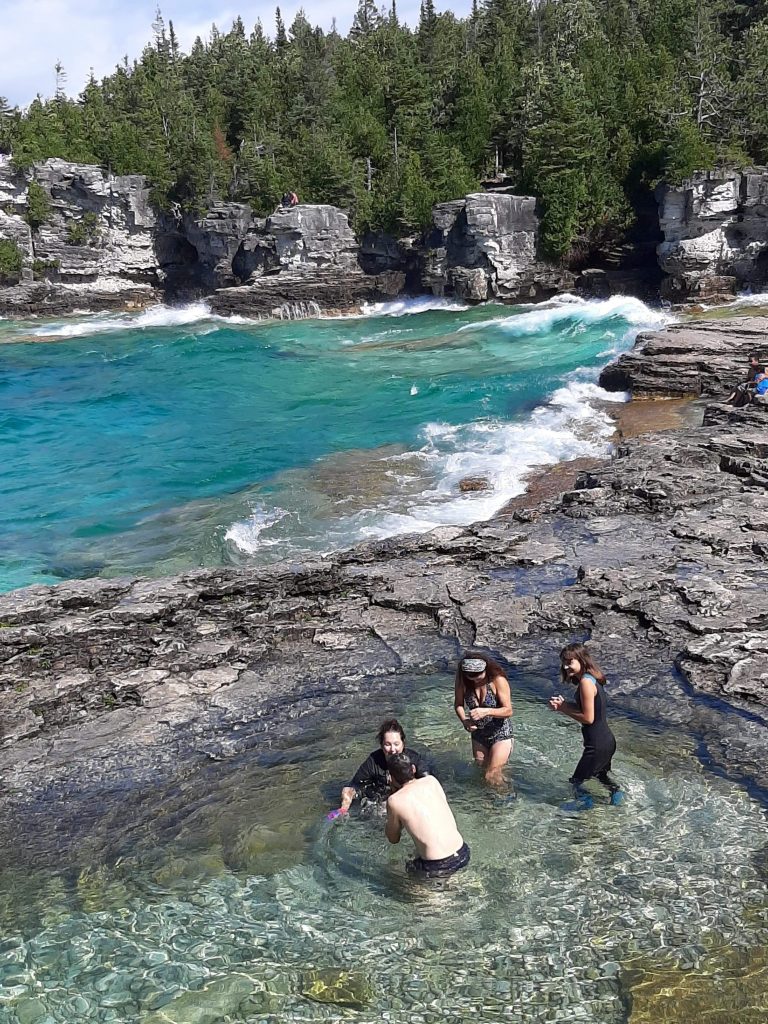 The Head of Trails lookout point reveals oceanic, navy waves framing the turquoise waters closer to shore. Layers of rock platforms are a natural seating arena for this wondrous place. The beauty takes center stage.
Clearly, this is the precious land of our indigenous brothers and sisters and their ancestors. Click here for historical information.
The awe is palpable. There is a permeating gratitude shared in every being here. The Grotto can wait. We dip in the natural pool created which is only slightly less chilly than the open bay beach.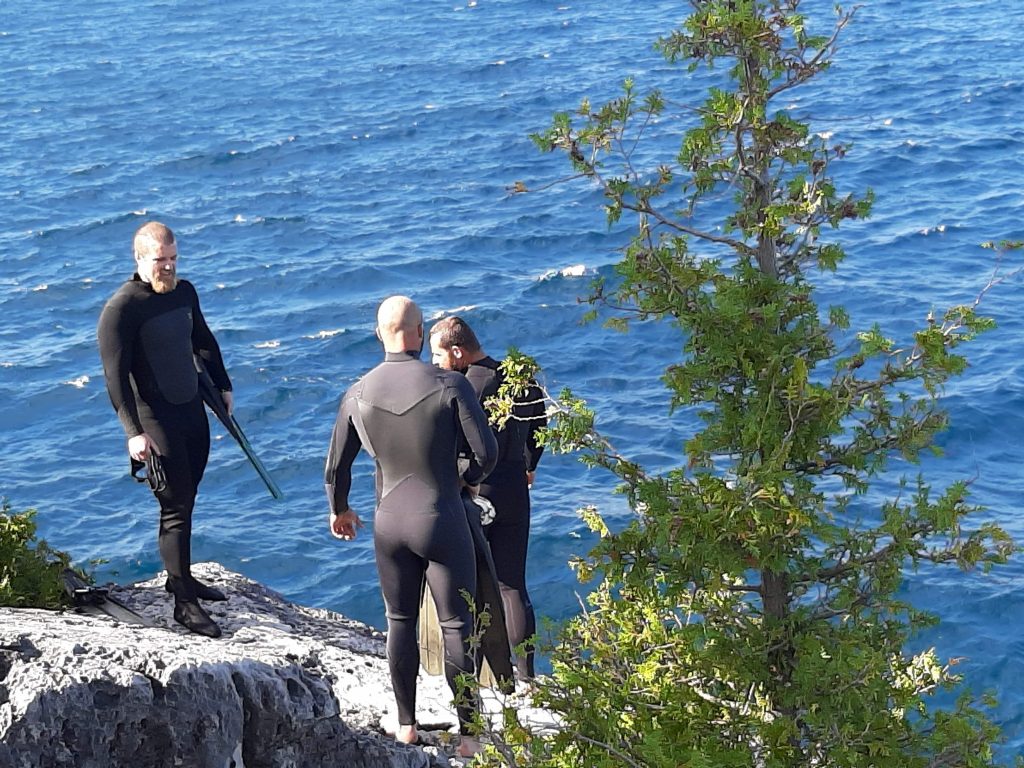 Dreams are Made of This…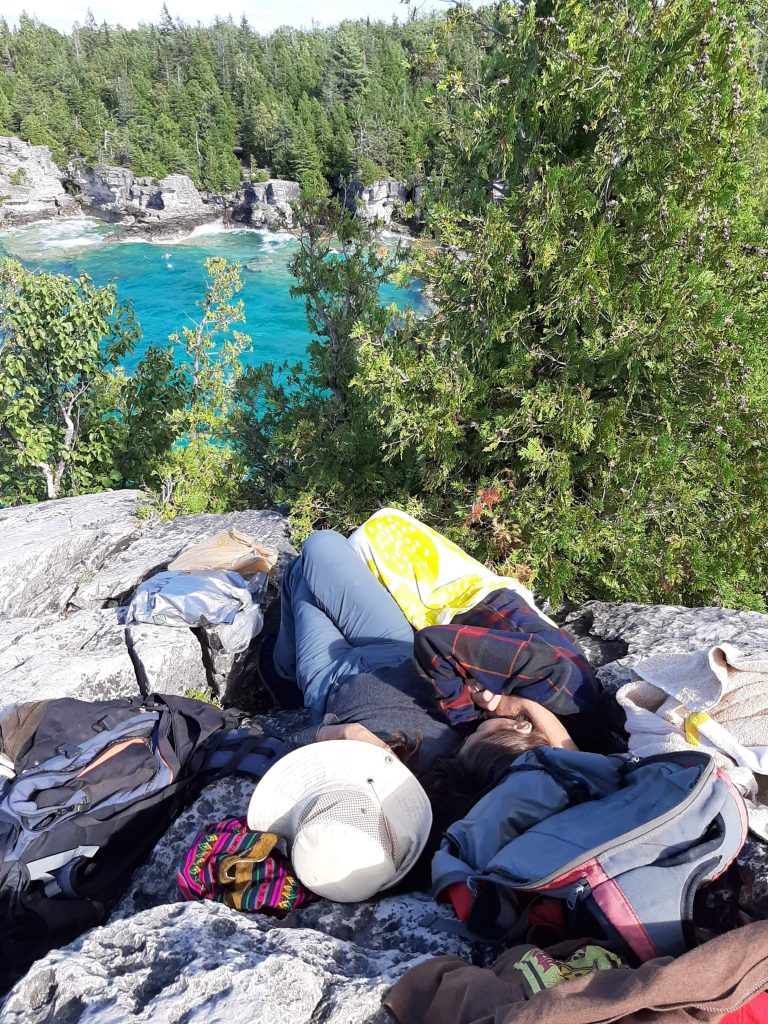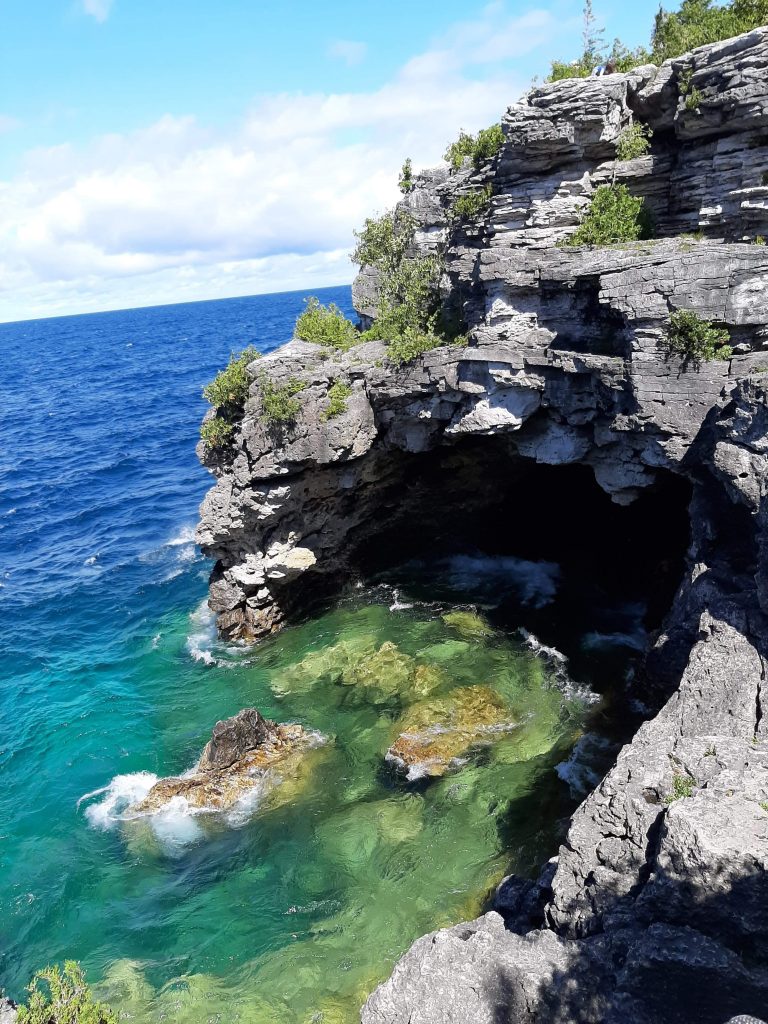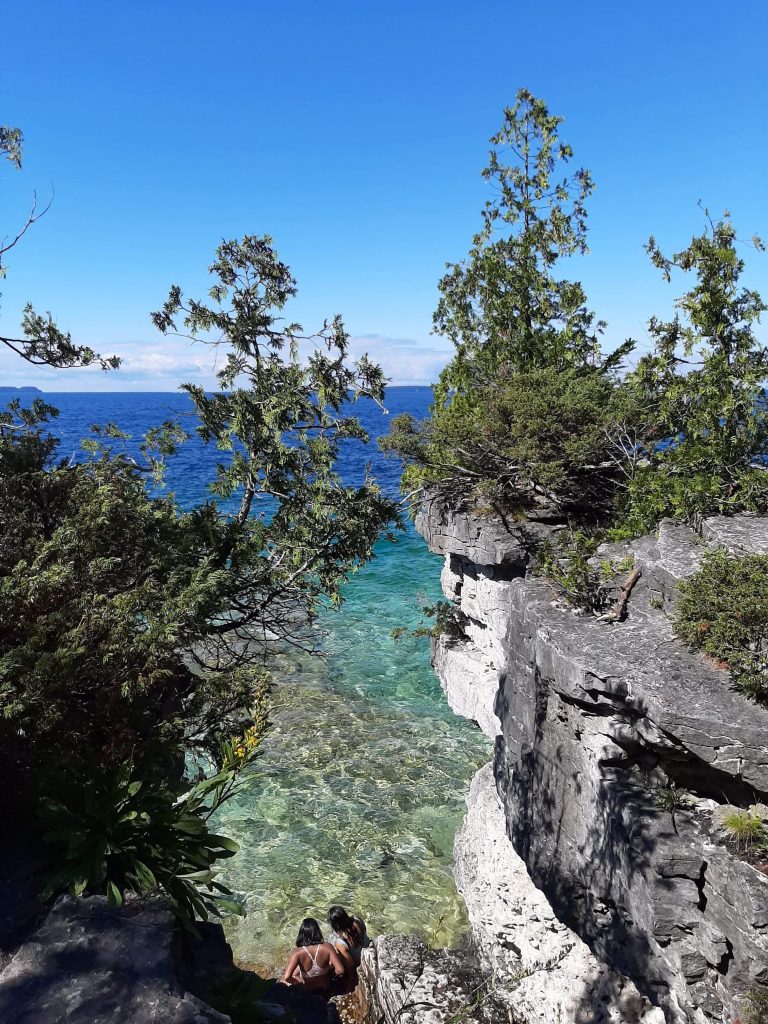 The Majesty of Lion's Head
Lion's Head turned into a half day excursion on the way home. We parked at the marina, hiked and enjoyed a less chilly, actually pleasant swim for about an hour without freezing. It was a rejuvenating experience of swimming which was much more tolerable than the Grotto area. The best part of Lion's Head and Tobermory are the dark night skies. Believe me, we did not want to leave this place. Time stood still, and I kept getting goosebumps from the positive energy in the water, the sky, the atmosphere.
Bruce Peninsula has some of the most spectacular viewing of our home galaxy the Milky way, and many constellations against a deep indigo backdrop. Click here to learn more about the Astronomy club at Lion's Head, hosting telescopic viewings after dark from Canada Day to Labor Day.