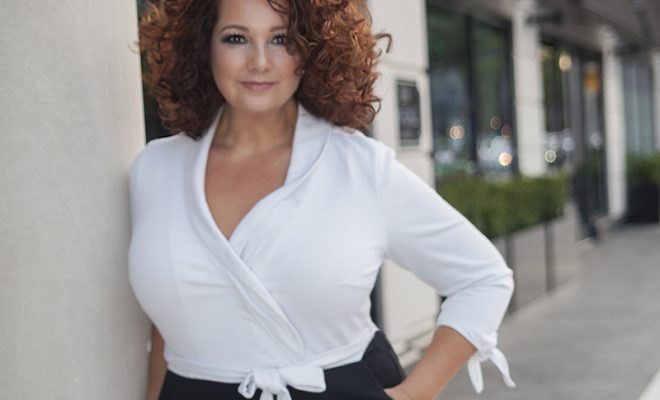 Beauty On The Fly
A Flight Attendant's Expert View of Silverts Comfy Undergarment Gear for Shift Workers
By |
Flight Attendant and Plus Figure Model creates "Paula's picks" for undergarments and a promo code PAULA20 for 20% off your entire shopping haul
You may not know, that some key products by Silverts, translate as golden products for shift workers. I am a flight attendant and consider them officially test driven! In the past, my colleagues and I have layered up with two undergarments under our uniform sweaters, dresses and button-down blouses to get support, and, either stay warm on a chilly night flight, or wick away sweat. The solution to digging or falling bra straps, adjusting shifting layers that untuck under clothes and pesky underwire with scratchy fabrics, is right here. The day you leave for a European layover is an errand filled marathon in civilian clothes by day. Then we change into our uniform and drive to the airport. Add to that a 12–16-hour night flight shift. Landing in a new country, I realized I was wearing a bra for almost 24 hours! It's a recipe for discomfort that can increase fatigue and fade that sunny disposition.
Galley Talk: Two in One Camisoles Ideal for Shift Workers In Need of Comfortable Support
What if one garment fit the entire bill? Wide comfortable straps, 5% stretch, and underwire free band at the bust line that doesn't chafe your torso? How about a camisole with a bra built into it in the softest modal fabric with no clasps or hooks? Silverts "Breast Nests" are the answer and the dream bra for light to medium bust support. They slip on over the head and perform and deliver a two in one function. It is a triumphant call to shift workers, self-dressers and those who need assistance getting dressed. Gossip in the galley says, this rare discovery is about to become a flight attendant's most wanted undergarment. https://www.silverts.com/ca/womens-adaptive-wire-free-bra-camisole-by-breast-nest
Downsizing Due to Generous 5% Stretch: A Size Tutorial
Patented "Breast Nests" technology are a light to medium bust support with an extra band underneath, with no metal parts, clasps or hooks. Avoiding skin to skin contact under the breasts will save you from getting skin irritations or even yeast infections from sweat accumulation. It is the most comfortable bra you can get for post operative procedures and any women ranging from a S for small to 3XL. View the size chart available for each item. Most importantly, you will need to size down due to the generous stretching nature of the sizes. Pay attention to my navigational map of clues in this article on choosing the ideal performing size just for you. Then, find the items here by clicking this link: https://www.silverts.com/women/intimates-sleepwear/breastnest
Underwire Freedom
Short or long-haul flight, it is a revolution of bra undergarments for shift workers across the planet. Discover them by clicking here: https://www.silverts.com/womens-adaptive-wire-free-bra-camisole-by-breast-nest. Don't forget the PAULA20 promo code to get 20% off when you have not only perused my picks for your fine self, but additional adaptive wear for our wives, parents, sisters, aunts, cousins, neighbors and grandparents who need help getting dressed daily.
Shout Out to Nurses, PSWs, Lab Technicians and Hospital Staff
Nurses and virtually all health care workers can relate to aircrew when it comes to equally long shifts. Attending to patients can be infinitely more comfortable with undergarments that hug us under our uniforms. Essential workers deserve every comfort for the priceless care they give to our communities. Support without nagging constrictions and falling straps makes for a physically more comfortable shift. "Breast Nests" hugs and supports in the softest fabric. These undergarments are supportive and flex with us when performing duties. So, don't forget these comfy pieces are ideal for our precious caregivers, nurses, hospital and blue-collar workers. If you're a caregiver, "breast nests" are an ounce of prevention against potential rashes or irritation on the skin. This goes for both our patients, passengers and ourselves. Knowledge is power. The well-constructed bras and camisoles can withstand a regular wash load repeatedly without fail. Easy-peasy. It's where self-care meets care for others in balanced fashion. To get extra deals on these items click here for the 3-pack option: one for you, and two for them! https://www.silverts.com/women/intimates-sleepwear/breastnest
Order Your Size with Confidence
"Breast Nests" in the bra style Underwire-Free Soft Lounge & Sleep Bra – Breast Nest – Silverts are more than just sleep or lounge bras. If you take my advice on downsizing on the generous sizing, you will thank your lucky stars I introduced you to this undergarment sensation! Your jeans are a 2% stretch item of clothing but keep in mind Breast Nests are a 5% stretch to accommodate "extreme" ease of dressing. So go down one or two sizes when you are comparing yourself to the sizing chart. Take it from my personal experience. Just because you wear a 14-16 in a blouse, or can fit in an XL top, that does not mean pick the undergarments in XL.
A Reflection On My Experience
To gain a better perspective on the sizes that fit larger than most bras, here is a personal example. My measurements are as follows; I am a 38F bra size with a bust measurement of 45″ or 115 cm, and under the bust I measure around 35″ or 89.5 cm. So, you know what I did? I ordered the "Breast Nest" camisole with built in bra in a "M" medium so the tank portion does not ride up and sits smooth. But for the "Breast Nest" bra style, I ordered the "S" small and it gives me extra support under my tops that would rival any daily wear bra. Yes, you heard me, I am a 38F wearing a small for a snug fit in the bra style that gives me a tad more lift when I want it, and a medium in the "Breast Nest" camisole size so the tank top portion does not ride up under my clothes. I found the medium also much more comfortable for lounging or sleeping after hours. If I wanted to go super-duper comfy, but still look super good, a large is fine as lounge and sleep wear. This is my mom's preference as her bra size is more of a 40″ F, so she prefers maximum comfort wearing the L for large or XL for extra-large. It is also a matter of preferential fit.
Hidden band is the Key Factor
The part you don't see is the hidden band under the bust built-in to both the bras and camisoles. It's hidden on the underside of this garment. It is smooth and stretchy, cups the breasts with a light lifting action. Yes, even the "Breast Nests" camisole has the hidden band within the garments layers that performs the bra function. I prefer my fit more snug. But if I was choosing for a loved one who is more sedentary or simply can't stand bras, I would go for a larger size. The health benefit and preventative band that separates the breasts from the torso are there no matter what size you choose. A looser fit is great for sleeping, knowing that the genius details and design keep this area dry and irritation free. Yeast infections under the bust can be problematic and painful, especially those who don't wear a garment to separate breasts from the torso. Plus, it is easy to dress someone you are caring for by slipping these 5% stretch garments over the head. The larger the size, the longer the camisole which protects the torso and feels soft.
Live Chat Help, Toll Free Number and Size Chart
There is also a live chat option to get help while you're ordering on the site as well as the option to "view size chart." In the top right-hand side of the main web page, click either the U.S. or Canadian Flag to get the currency prices for the North America your in. Adaptive Clothing for Seniors, Elderly & Disabled – Silverts has something for everyone. From this page you can access the women's section and then search under bras here: Women's Adaptive Clothing: Shirts, Pants, Footwear | Silverts – Silverts. For those who prefer to telephone for live help, the toll-free number to order is 1-800-387-7088 and ask for the Breast Nests bras or camisoles. Ask them about other products too, like their adaptive footwear. Don't forget to check out the clearance section for yourself or a special someone in your life who could benefit from adaptive wear clothing down to the footwear! For example, I can't wait to introduce my mom to these awesome anti-slip and fashionable boots here: Shop Women's Extra Wide Easy Dual Zipper Winter Boot Online | Silverts – Silverts for her wide feet with bunions from all those years working hard but happily on her feet.
Kicking it "Flashdance" style: What a Feeling!
Since unearthing these supportive gems, I completely switched out my bras for most of my life, and let me tell you, I am completely converted. Like, where were you all my life? Best fit ever! As a passenger, I can't see why the camisoles would not be ideal under your clothes while travelling or socializing. Even wearing it as a camisole as is, under a jacket looks sharp! I also wear them "Flashdance" style under my scoop neck tops. Let the comfortable, stretchy wide band strap show. It looks sporty, like a tank top, but feminine to a "T", with no digging into the shoulders. They look beautiful!
80s Chic and European Draft Protection
I also like to contrast my white bra peeking out at one shoulder of my black roomy sweater for example. It looks like a tank top. So 80s, I know, but I feel it's an age-appropriate way to showcase a youthful approach to fashion at any age. My 80 years young mother loves "Breast Nests" because she has never been able to find a comfortable, non-restrictive design till now. She is a fashionista, and is still a part-time hairstylist, but comfort comes first. She tastefully wears the off the shoulder sweater look with the wide band strap in full view and wide T racer back enveloping her entire back like a hug. Plus, we are of the European descent of folk that appreciate the camisole layer under clothes to protect us from "the draft."
V-Neck Genius Décolleté
Speaking of supportive bras, ever come home with a bra cut too high up the chest only to be disappointed because you can't wear it under a blouse with 2-3 buttons open? "Breast Nests" have a wide and deep V cut designed that make it ideal to wear under the V-neck sweater of my uniform or a button-down blouse. The seams are designed to strategically support your bust from both the sides and underneath to create a flattering waistline under clothing.
Sage Advice From Our Ancestors
As a flight attendant, this is the solution to shifts ranging from 12-16 hours. At 14 hours we literally call it busting our duty day. Underwire is the last bastion of discomfort. While preparing for my layovers in Europe, I found myself getting dressed in the morning in Canada and running errands the entire day of my flight, changing into my uniform in the evening, then working a night flight of 9 hours, all in restrictive undergarments. Then I tried Breast Nests by Silverts. It was a total game changer. Support does not have to be super tight to provide lift. If you are undergoing chemotherapy or suffer from fibromyalgia these non-binding items are perfect. Remember your grandmother or mother's advice to wear an undershirt to protect your core temperature and avoid extremes to stay healthy? This is the modern-day garment solution to sage advice from our ancestors.
Working Long Hours Can Be A Breeze
Remember your promo code PAULA20 includes 20% off your entire order across all of the Silverts product line. Stay tuned for more unique and life altering items to set up your day for success. "Breast Nest" bras look great under your clothes. Work doesn't have to be a chore if you're comfortable in your undergarments from the get-go. The items come in black and white, look slightly sporty with a feminine touch. Working long hours can be a breeze with undergarments designed to help you go the distance. Stay tuned for more of Paula's Picks on the horizon. Wherever you are in the world, make sure you have a comfortable journey, with Silverts, by your side, every step of the way! Silverts empowers every day heroes by simplifying ease of dressing for all walks of life. Check all their products out here: And by all means, stay tuned! https://www.silverts.com/ca/