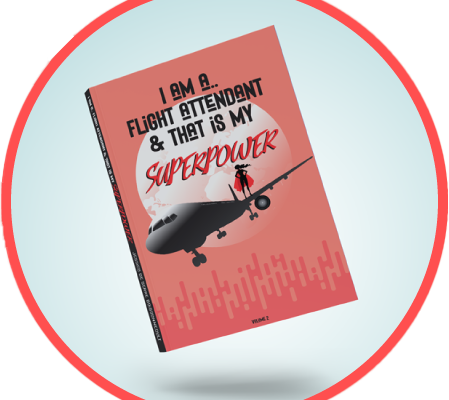 Flight Attendant FAQs
100% of E-Book Pre-Launch Benefits Suicide Prevention Next 9 Days co-authored by 21 Flight Attendants by Paula Erskine
By |
Here is the link to get your copy of the E-Book "I Am A Flight Attendant That Is My Superpower" for only $2.99 on Amazon which as a pre-launch book price in electronic form which will benefit suicide prevention. For the next 9 days until Feb. 3/2021 100% of profits from the e-book will be donated to this cause.
#1 Best Seller in Hospitality, Travel and Tourism Industry!
#1Best Seller in Canadian Travel!
#1 In Personal Transformation!
In just 24 hours from multiple reviews from readers like you! Thank you readers!!
So while you are purchasing this collectively written e-book by myself and other flight attendant authors, please leave a review on Amazon about the e-book or simply share your enthusiasm! We need your help to skyrocket our stories into the whole atmosphere! True stories of triumph over hardships and life lessons are what the world needs to lift each other up!
Then feel free to pre-order the hard copy right here in full color at the Shop – Catwalk To Runway right here on this website! (Amazon only prints in black and white. Plus you are supporting the co-author of your choice 🙂
Remember, the hard cover is not out yet…here is your chance to make a difference, take a sneak peak, support this marvelous book and efforts made towards mental health and awareness.