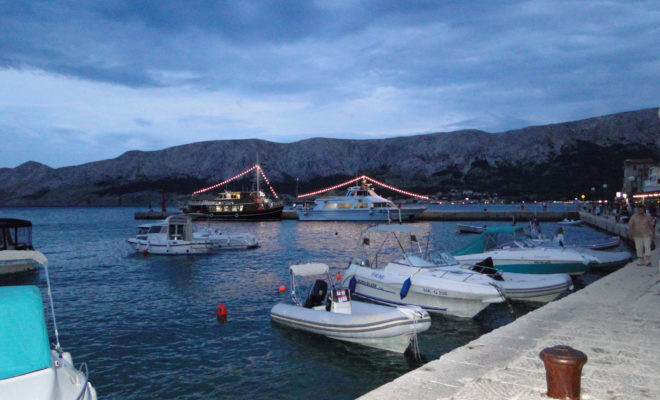 Backpacking
Something About Baska, Krk Island, Croatia
By |
Visiting Baska, pronounced Bashka, on Krk Island is a delightful multi-stop day trip from the Bay of Kvarner area in Croatia. Like a fish eye lens, the panorama of moon-textured mountains encircling the sea will take your breath away. In the breaths to come, you will marvel at the swirling staircases leading to modern touches on old coastal village dwellings turned tourist apartments. Strolling the riviera, strutting your stuff, partaking in sea dips along its sometimes narrow beaches that eventually widen can be a day trip or an overnight stay. Once you cross the bridge for Otok Krk (island Krk), near Rijeka, the signage you choose will be towards Baska, near the opposite end of the island.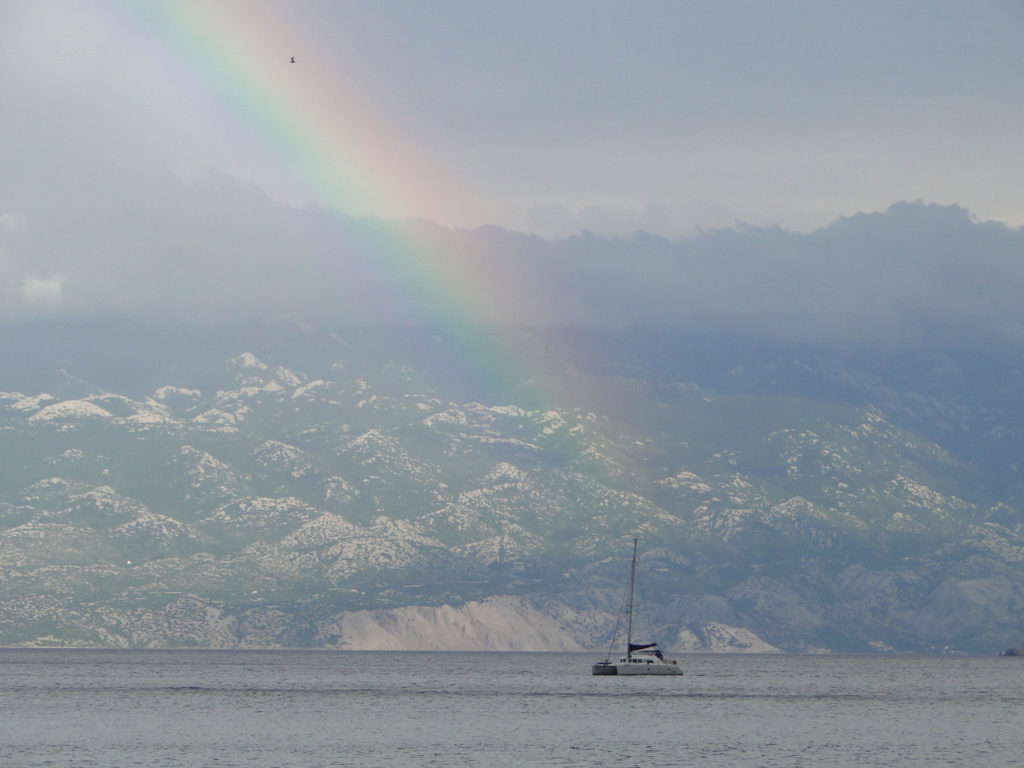 When the sun starts peaking through disappearing droplets of rain, alas, one can revel in the miracle of a rainbow with one of Baska's many boats passing picture perfectly.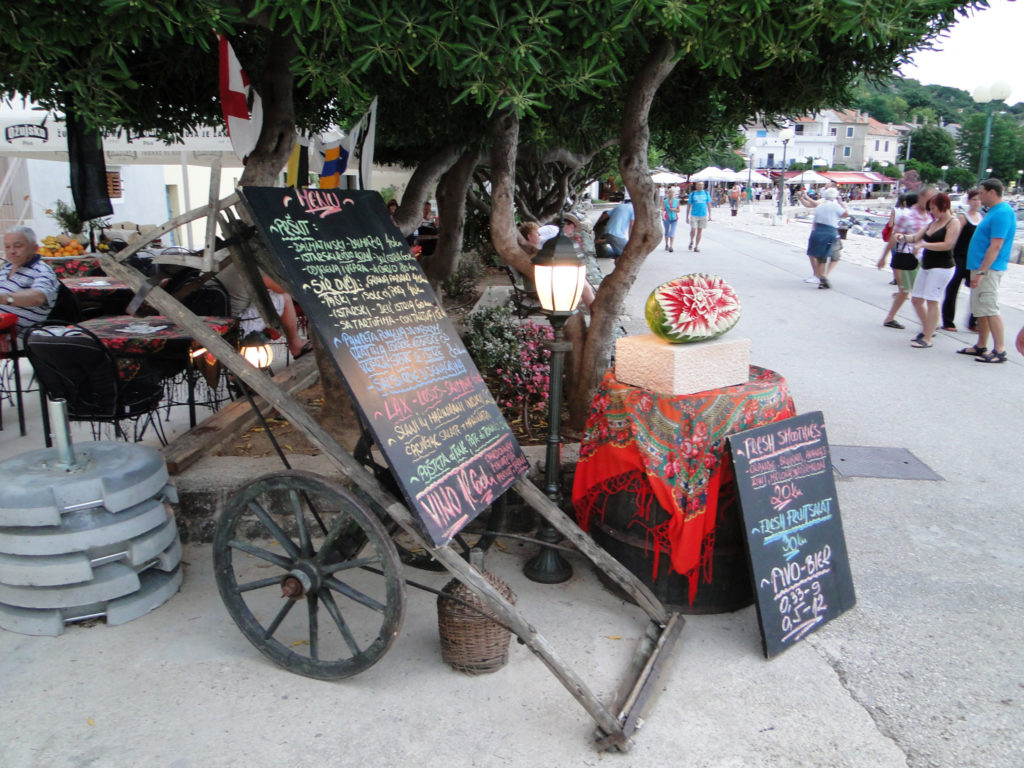 With folk and traditional touches, one can be sure that the prsut (pershut, smoked, dried thinly sliced ham) and incredible sheep, cow or goat cheese make great appetizers as a mid day snack in the shade. Charming shutters cool the tourist apartments overlooking the sea.
Tea lights adorn the original rock wall, and quirky antiques are just some of the nifty touches that compliment the traditional foods served in Croatian Restaurants in Baska, Krk.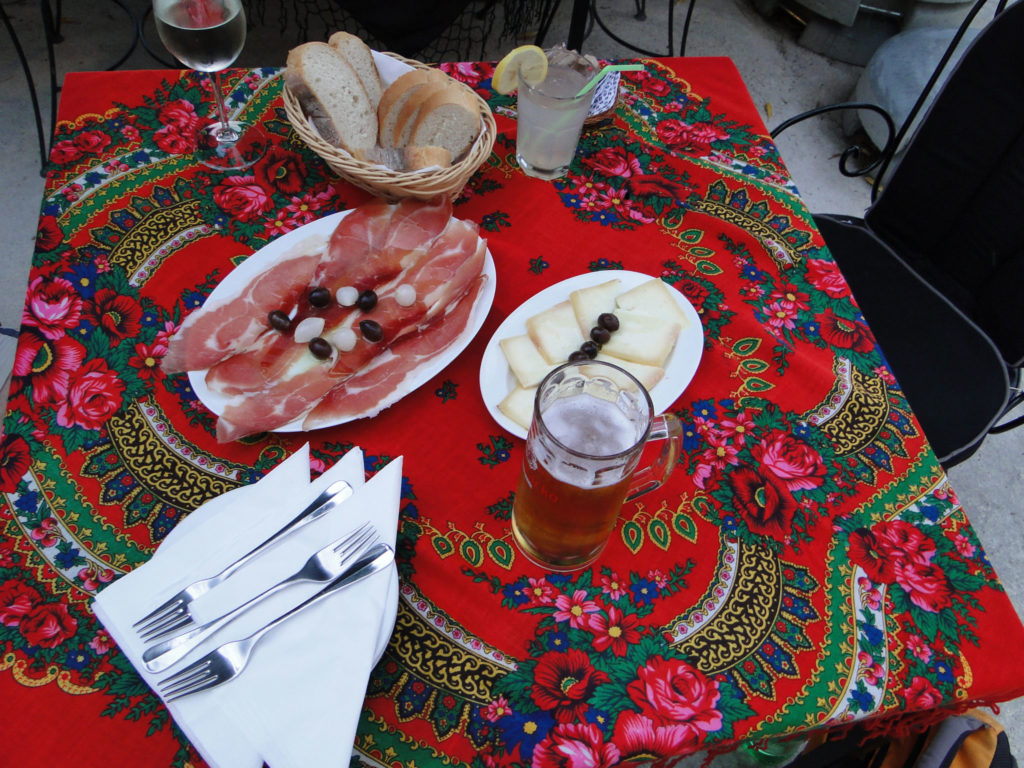 A folk feast for the eyes.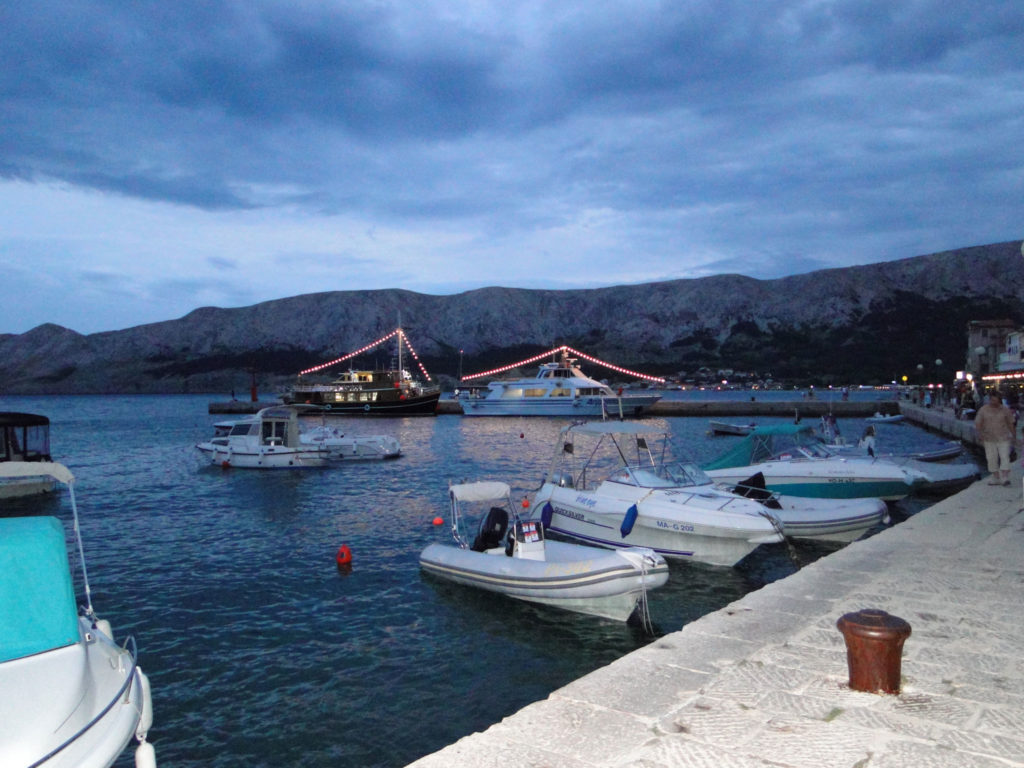 The magical landscape continues to amaze long into the evening strolling not only the riviera, but the popular inner alleys full of interesting, artistic shops. During the day the shade of the alleys and ice cream shops are a reprieve from Croatia's sunny beachscapes.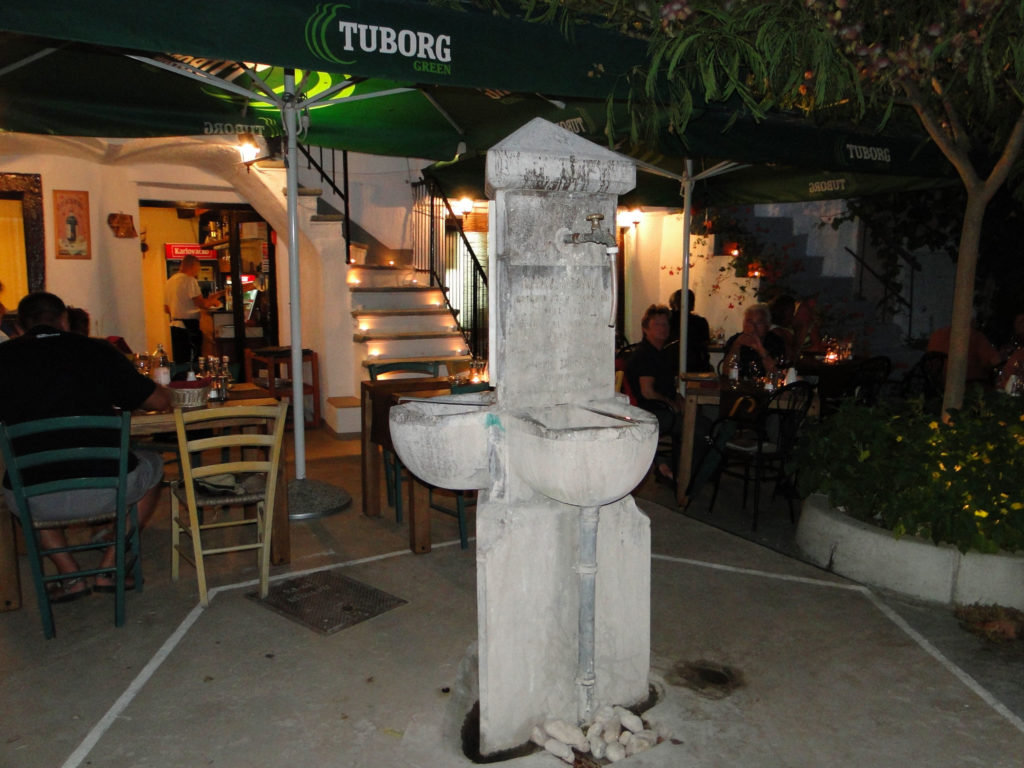 In Baska, you may choose to dine inside the labyrinth of alleys, perhaps beside an ancient water fountain, by candlelight, experiencing Croatian cuisine. Seafood galore, schnitzels, grilled meats, shish kebabs, pizzas, burek, salads, Turkish coffee and black ice cream for dessert. The influence of neighboring countries married with slavic peasant foods abound. Simply flavourful!
On your way to Baska, Krk Island, you can manage a day trip that includes any combination of the following: the quaint village of Dobrinj, Wakeboard Cable Krk, Silo beach (pronounced Shilo, the "v" on top of an s or c makes it a "sh" or "ch"), Cizice which is a therapeutic mud (blato) beach (follow signs towards Silo and stay on the left side of Krk island, don't go through the middle, you will miss it), Vrbnik (a village built on cliffs), Krk Centar's Francopan castle walls or follow Krk Centar beach bar to reach a surreal swim spot framed by a wind swept forest, and give or take another cute beach called Njivice. Krk island has many treasures, and priceless views.
Make Baska part of your next trip to Krk Island, Croatia.